Although Mackinac Island is known for taking you back to an era of simpler living, it is not short on things to do. There are plenty of athletic activities for visitors and residents to enjoy including sailing, charter fishing, golfing, kayaking and kite flying.
Below are some of our suggested things to do, to see a full list of things to do on the island or island specific information visit mackinacisland.org.
The scenic beauty of Mackinac Island is one of its main attractions. Within Mackinac Island State Park are miles of trails for hiking, biking, and horseback riding. In Mackinac Island State Park you will find many many geological landmarks such as Arch Rock, Devil's Kitchen, Sugar Loaf and Skull Cave.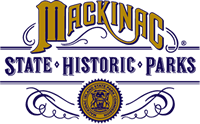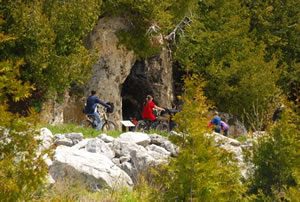 Visit one of the island's many historical sites and museums:
British Landing
Surrey Hills Carriage Museum
Stuart House Museum
Churches
Haunts
Adventurous visitors enjoy discovering the tales of various Mackinac Island ghostly encounters. Featured on the SyFy channel's Ghost Hunters and in Todd Clements's book Haunts of Mackinac, the Island intrigues visitors with its haunted history.
Shopping / Dining and Island Services
Visit Mackinacisland.org for more information on all of the shops, restaurants and services on the island.